The Highest Hardness Aluminum Oxide Coating SPC Flooring
Product Description


Maijin high-end aluminum oxide coating SPC flooring is the high-ranking Aluminum Oxide wear-resistant material and the stone plastic core union together the aggrandizement type wear-resisting SPC flooring.This flooring has the following advantages,
1.Stain resistance
When the stain falls on the surface of the common flooring, it is easy to penetrate, and it is no longer easy to clean up.Andmaijin high-end aluminum oxide coating SPC flooring is completely without this trouble.Because the surface is a special material, even if the ink dripping will not penetrate, just stay on the surface, with a mop can be cleaned.
2. Friction resistance
Maijin high-end aluminum oxide coating SPC flooring has super wear resistance, is the highest hardness of all existing flooring products, even with sharp hard objects such as keys to scratch, also won't leave a mark.
In addition to the above two special advantages,maijin high-end aluminum oxide coating SPC flooring also has zero formaldehyde, waterproof, anti-corrosion, moth-proof, anti-pressure anti -impact and other characteristics.
Maijin high-end aluminum oxide coating SPC flooring has been used environmentally friendly formula materials, do not contain heavy metals, phthalates, formaldehyde and other harmful substances.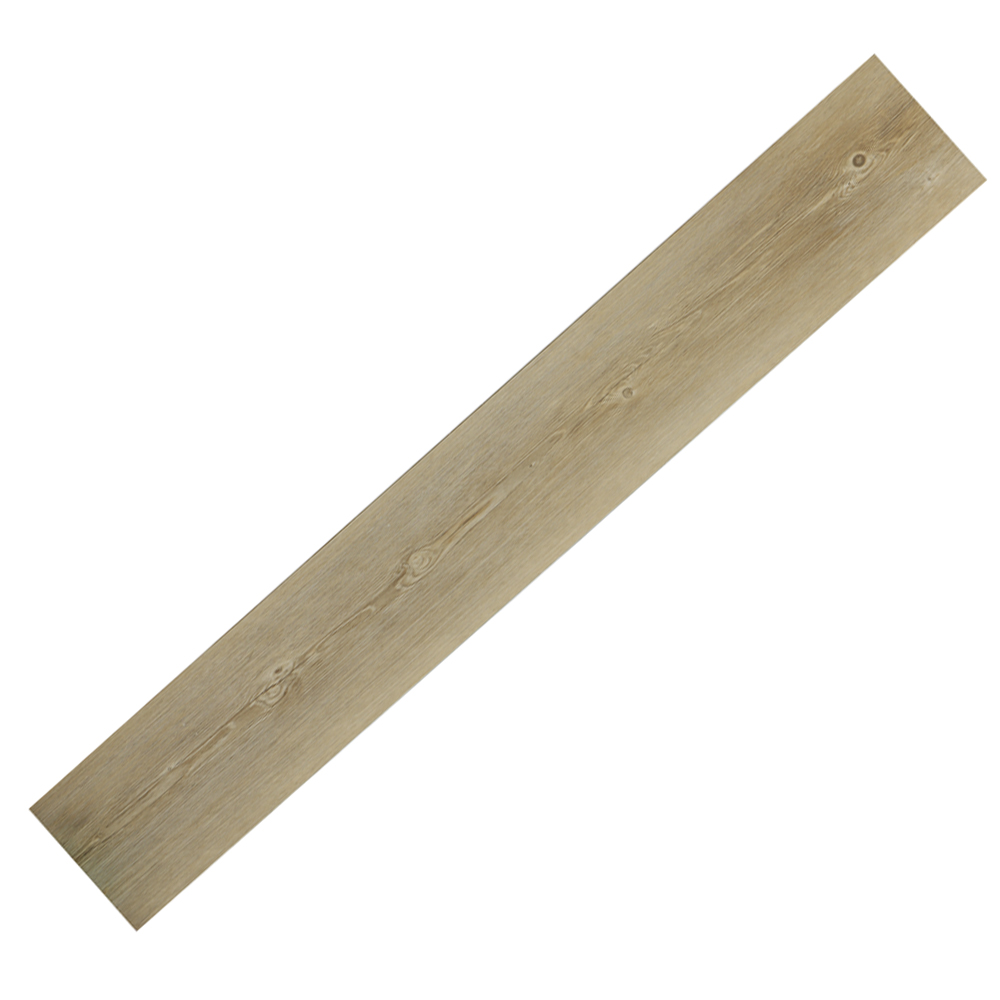 Application Area
SPC Flooring is a revolutionary progress of floor materials, which has become the most suitable floor materials for residential use. Maijin SPC floor integrates the advantages of wood floor and ceramic tile - warmth, comfort, waterproof, wear-resistant, long life and easy installation. It can be laid in the areas where traditional wood floor is laid, such as bedrooms, living rooms, etc., and in the areas where traditional wood floor cannot be paved, such as kitchens, balconies, washrooms, and outdoors. It is a new type of wood floor that can be paved in the whole house.
Manufacturing Structure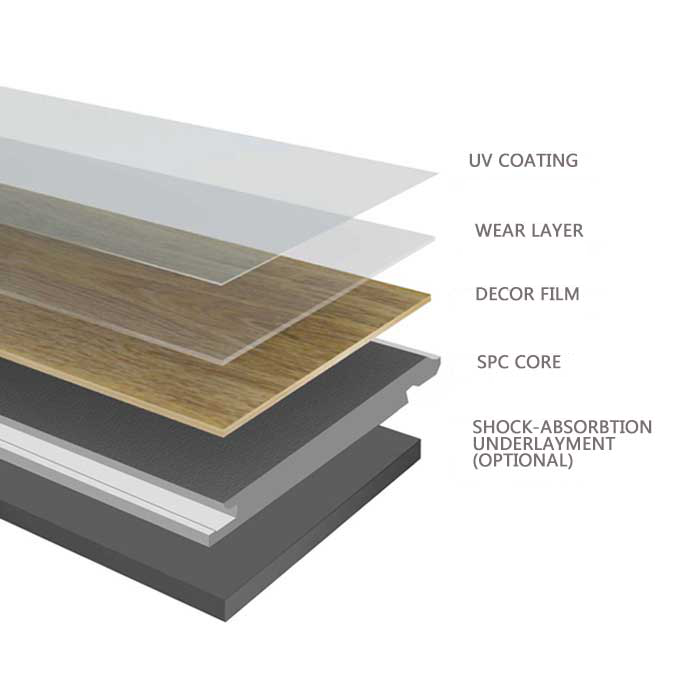 Main quality data of Maijin SPC high-end floor
NO.
Items
Standards
1

thickness tolerance

0.05mm
2
density

1.9~2.1g/cm³
3
Shrinkage rate

≤0.1%(80℃ 6H)

4
warping

≤0.5mm/m

5
Perpendicularity straightness


≤400mm Scope≤0.25mm

≥400mm Scope≤0.35mm

6
Non-slip index

≥0.30mm

7
Lock clearance

≤0.10mm

8
Lock pull force

Normal temperature 23℃
5mm>13-15kgs/5cm
4.2mm>12kgs/5cm
>15-18kgs/5cm
(V-lock for short side)

9
Light fastness

≥6

10
Thermal conductivity

0.25W/(m·℃)

11
Stripping force

≥50N/cm²

Product Performance
First: Common Quality
Scratch resistance: scratch with the end face of the coin, leaving no trace.
Stain resistance: marker pen is easy to wipe without mark
Burn resistant: ignite a cigarette and place it for 3 minutes. There is no trace on the surface.
Second: Enhanced Quality
On the basis of the first one, a kind of reinforced wear-resistant floor is introduced, which can bear the rolling and scalding of cigarettes, and has stronger wear-resistant force for the sand of sole and floor scraping.
Third: Antibacterial Quality
In the case of all kinds of properties, the antibacterial coating is added. It can inhibit E. coli, Staphylococcus aureus and other common bacteria, and effectively isolate the growth of bacteria. It is suitable for kindergartens, nursing homes, schools, families and other public occasions.
Installation Method

1. Put the convex of plate B tilt into the groove of plate A, lock and lay flat;
2. After leveling, the spacing between plate B and plate C is about 2-3mm, forming a parallel line;
3. Lift up the plates A and B at the same time (with the ground at a 45 degree angle;
4. Push plate B towards plate C until it is tight;
5. Flatten plate A and plate B with the palm of hands. But do not press too hard against the floor;
6. After assembly, the floor will be flat and seamless. If the floor is uneven or has gaps, gently lift at a 10-30 degree angle and lock it. After locking, the floor will be automatically leveled.

Product Concept
Dalian Huimingmaijin New Materials Co., Ltd. is a high-tech enterprise mainly engaged in research and development, production and sales of wood / stone plastic materials and products. The company has synchronous production technology with international level, good product development ability, mature business concept, good cooperation reputation, advanced management and technical services.
The company always adheres to the business philosophy of "people-oriented, moral first, to create a healthy living environment", takes "building a beautiful, green and harmonious living environment" as the unified vision and mission, practices the development concept of "innovation, coordination, green, opening and sharing" put forward by the state, creates a beautiful space of "pollution-free and zero formaldehyde", and returns a healthy living environment for human beings.